Queens Next Great Museum? – QueensBuzz.com
Friends of Steinway Mansion Begin Their Journey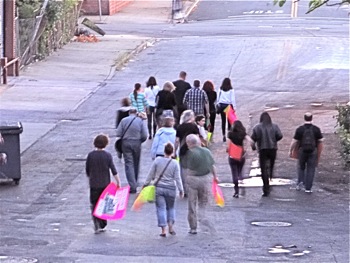 October 8, 2013 / Astoria Neighborhood / Queens History / Queens Buzz. They reminded me a bit of George Washington's rag tag band, scurrying from pitched battle to pitched battle, never really winning … until the end … because of their unyielding will and their relentless pursuit of the greater good. This is a story about the Friends of the Steinway Mansion.
In 2010 Michael Halberian, the longest living inhabitant of the Steinway Mansion, put it on the market, likely knowing at the age of 83, that his time here on the planet was limited. After a flurry of publicity and verbal support for preserving the Steinway Mansion by Queens government officials, interest in it died down shortly after Michael's death in December of 2010.
But not everyone lost interst … click here to read our report on an effort to preserve the Steinway Mansion by its Friends and transform it into a world class museum….
Click here to continue reading Queens Next Great Museum? – Queens Buzz